Software for smooth airport routines
A&A Consulting Oy specializes in developing airport software. Our goal is to facilitate work at airports with the help of our software. We have created programs for everything from inventory tracking and invoicing to aircraft refuelling.
ONEFUEL – task distribution and fuel invoicing system
Our newest product, ONEFUEL, is a task distribution and fuel billing system designed for aircraft refuellers. With ONEFUEL, refuellers select their tasks during the workday.
Real-time tracking enables quick reaction to changing flight schedules. The ONEFUEL system makes fueling schedules efficient. In addition, the need for separate work management is reduced. ONEFUEL is in use at airports in Finland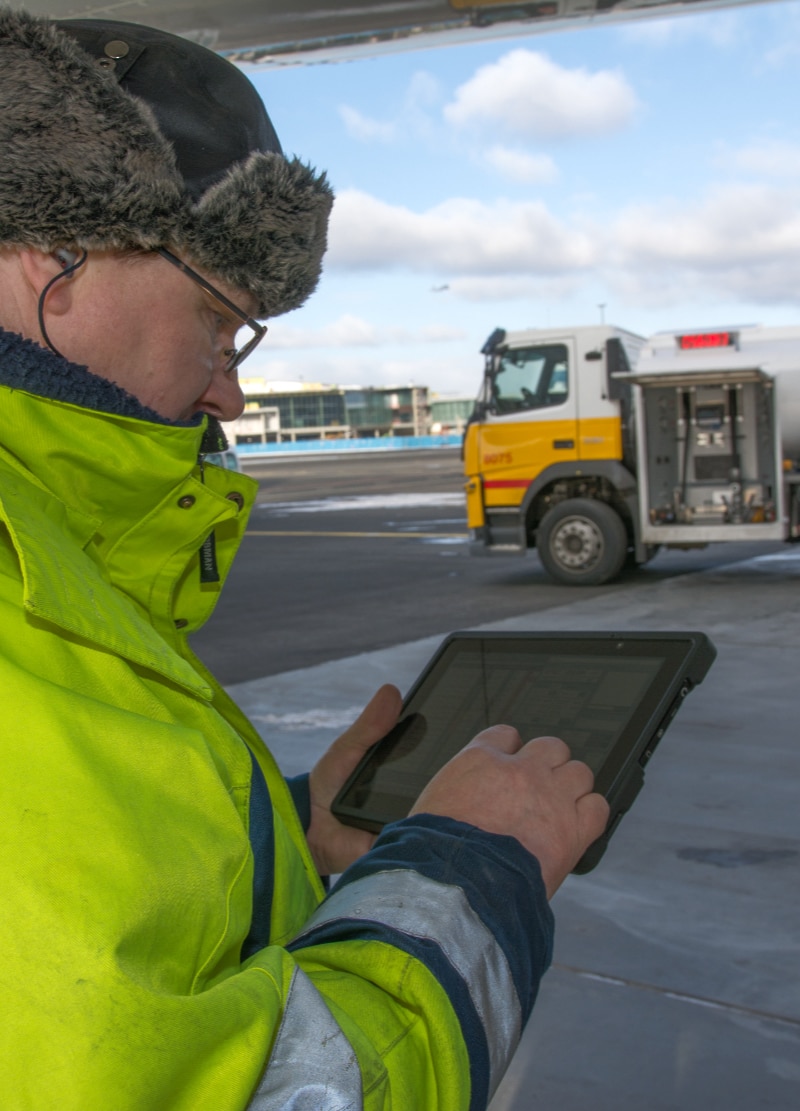 We have developed a wide range of software to facilitate work at airports. Our software covers almost all the software needed in aircraft refueling. We have made iPhone applications for our software so that information can also be easily managed on the phone.
inventory management and tracking
making orders and deliveries
ONEFUEL for aircraft refuelling
integrations with other systems (e.g. Vaisala's lightning warning system)